April 2022 Minutes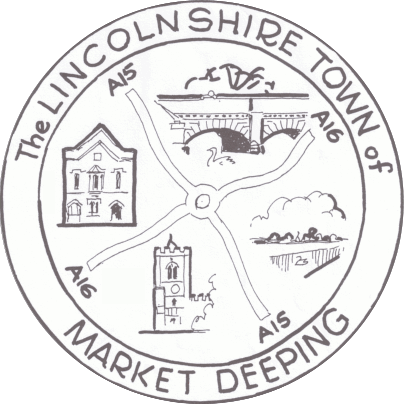 Market Deeping Town Council
Minutes of the Full Council Meeting of Market Deeping Town Council held on Wednesday 13th April 2022 at 7.30pm at the Town Hall, Market Place, Market Deeping
Present:
Cllr Lester
Cllr Mrs Sked
Cllr Broughton
Cllr Dr Byrd
Cllr Miss Collins
Cllr Brookes
Cllr Mrs Redshaw
Cllr Shelton

The Clerk and Deputy Clerk were also in attendance.
Cllr Lester welcomed everyone to the meeting and the Open Session commenced:
A representative from the Lions Group gave a presentation outlining the funding required to for the Platinum Jubilee taking place on Sunday 5th June and was seeking £500 grant aid support from the Council.
Cllr Broughton reported on various committees and events he had attended.
Cllr Broughton and Cllr Shelton had attended a meeting with a representative from SKDC to discuss the transfer of ownership of the public toilets. Financial figures are awaited from SKDC and a further discussion will take place once these have been received. Cllr Broughton had assisted Cllr Dr Byrd with the maintenance of Cherry Tree Park which was carried out over three days but it is now looking good.
Cllr Broughton had met with a resident concerning placing a bench on the Riverside Park and a location had been identified and the bench had been ordered by the resident. Cllr Broughton agreed to build the bench.
There being no other business in the open session this was closed. The closed meeting commenced at 7.35 pm.
107. Chairman's Welcome & Introductions
Cllr Lester again welcomed members to the meeting.

108. Declarations of Interest under the Localism Act 2011
Cllr Lester asked if there were any declarations of interest, there were none.
109. To note apologies and accept valid reasons for absence
There were apologies from Cllr Mrs Moran, Cllr Neilson and Cllr Davis which the Chairman duly accepted.
110. Acceptance of the minutes of a meeting held on 9th March 2022.
Cllr Lester asked members if they were to accept the minutes of the meeting of 9th March 2022.

It was RESOLVED unanimously to accept the notes of the meeting as a true and accurate record. The Chairman signed the minutes.
111. Reports: Including reports from Planning and Highways, Deepings Neighbourhood plan, Amenities and Open Spaces, Town Hall and Cemetery, Finance and Personnel, Mayor's Diary and the Clerk's report.
Deepings Neighbourhood plan
Deepings Neighbourhood Plan team are updating 24 improvement projects and these will be available on line. DNP have formally responded to Allison Homes consultation and a copy has been sent to SKDC for information.
A formal meeting with New River Retail Investment Trust will be taking place in a few weeks to discuss the precinct.
DNP's AGM took place on the 4th April.
Planning & Highways
The bus shelter quote from Externiture had increased to due to materials increasing, two other companies had been approached during the tender process and they had informed that there would be an increase to their quotes too. The Chairman thanked the Planning and Highways Committee for their work and it was RESOLVED unanimously to accept the quote from Externiture subject to the quote being held for three months to enable planning permission to be obtained.
A formal response from Market Deeping Town Council to Allison Homes consultation had been sent and a copy had been sent to SKDC for information.
Amenities and Open Spaces
Minutes had been circulated and there were no comments.
Town Hall and Cemetery
Minutes had been circulated and there were no comments.
Mayoral diary
The Mayor had attended the following events: -
South Kesteven's District Civic Dinner on 11 March
Commonwealth Day Service in Market Deeping on 14 March
Mablethorpe and Sutton Town Council Civic Service on 3 April
Stamford Town Council Civic Parade and Service on 10 April
Clerk's Report
13th April 2022
The notice of vacancy has been published.An election has not been requested by members of the public.
The NKDC tree officer inspected 237 trees on 9.3.22 and has produced his report on Market Deeping Town Council's trees. The AOS Committee has proposed that quotes are obtained to carry out the recommended remedial work.He recommends re – inspection in 3 years' time. (2025)
There are 20 trees which require work which is described as URGENT. The definition given as:
Urgent- requires immediate attention
Presents an immediate and unacceptable threat. A tree with a high likelihood of imminent failure (in its entirety or a substantial part) in proximity to a target (highway, home etc.).
Jubilee Celebrations, car boots and fairs being planned in the forthcoming months on the John Eve field and at Riverside Park so urgent action is needed.
As the trees are within a conservation area planning permission may well need to be sought.
The Clerk respectfully suggests that urgent action is taken to get the tree work carried out by a known contractor as soon as possible. They are familiar with the SKDC planning request process and have already made submissions on MDTC's behalf. They could be asked to prioritise the trees and tackle the riskiest first.
It is considered that failure to address work as soon as possible might invalidate insurance.
Due to the urgency outlined in the tree report it was RESOLVED to appoint a tree surgeon to carry out the urgent work to the 20 trees requiring attention.
A Commonwealth Day service was held outside The Town Hall on 14 March 2022 at 10am.
Preparations are being made by The Clerk for the End of year financial closedown which is taking place via Teams all day on 7.5.2022.
A revised meeting schedule for 2022-23 was agreed at the Finance and Personnel meeting on 30.3.22.It has been agreed that this will be trialled and that it will be altered if it is found not to work.
The new scheduled was noted by members and it was agreed that this would be trialled for a year.
Concerns have been raised by several Councillors about holding meetings in the Town Hall Chambers.The Deputy Clerk has tried to reconfigure the room to create as much space as possible.To address concerns should an alternative venue be considered for future Full Council meetings?
The Chairman acknowledged that there were concerns by some Councillors about holding Full Council in the Town Hall due to limited space but after a discussion it was decided that the Town Hall would be acceptable and every endeavour to be mindful of concerns would be considered as they arise.
112. Correspondence to be noted and resolved upon
Members had received a copy of the correspondence prior to the meeting.
Correspondence to be Noted – Received up to 13th April 2022

No.

Received from

Date Received

Subject

Committee Response

1.

NALC

15.3.22

Chief executive's bulletin 11.3.22

Noted

2.

LALC

16.3.22

e-News 16.3.22

Noted

3.

LALC

22.3.22

e-News 22.3.22

Noted

4.

NALC

21.3.22

Chief executive's bulletin 18.3.22

Noted

5.

Lincs CC

22.3.22

Deepings Cycling/walking plan workshop

Noted

6.

LALC

30.3.22

e-News to 29.3.22

Noted

7.

Friends of Deepings Library

30.3.22

Newsletter

Noted

8.

PCSO

5.4.22

Monthly report

Noted

9.

Deeping St James scouts

4.4.22

Invitation to St George's day service 24.4.22

Noted

10

NALC

1.4.22

Newsletter

Noted

11.

L.C.C

1.4.22

County Views Panel and Survey Promotion

Noted

12

LALC

5.4.22

e-News to 5.4.22

Noted

13

NALC

6.4.22

Newsletter

Noted

14

LIVES

6.4.22

Quarterly defibrillator report

Noted

15

MG skip hire

14.3.22

Skip hire to increase £10 per skip from 1.4.22

Noted

Correspondence to be Acted Upon – Received up to 13th April 2022

No.

Received from

Date Received

Subject

Committee Response

1.

Deepings Lions

15.3.22

Grant application Deeping's Carnival/Party in the Park

See separate agenda item

2.

GBSG LTD

24.3.22

Quote for replacement Hard drive for office CCTV. £251.50 plus VAT

Approved to purchase.

3

Tree report NKDC

16.3.22

Essential work needed on 20 trees

See separate agenda item

4.

Newborough Young Farmers

11.4.22

Tractor road run to park on John Eve field on 29th May 2022 at 12pm.

It is RESOLVED to allow

5.

UPP

12.4.22

Offer of sponsorship for The Great Jubilee Weekend

Full Council were very grateful for the offer of sponsorship but would like to respectfully decline on this occasion but will be in touch if other events arise.
113. Council Finances
a) Income and Expenditure by Cost Centre
b) Accounts to be paid
c) Council finance to 31/3/22
d) Review of direct debits
There were no comments on the Omega report, Council finances to 31/03/22 and the Council were content with the direct debits. It was RESOLVED unanimously that the Council should pay its bills.
114. For members to consider a Councillor vacancy via co-option
It was RESOLVED to co-opt a Councillor to fill the recent vacancy. It was agreed that it should be advertised on the Town Hall noticeboard, the website and in the Advertiser.
115. For members to discuss arrangements for Annual Town meeting – Tuesday 19th April 2022
Cllr Shelton had contacted the Deeping's practice on a number of occasions but unfortunately was unable to secure a speaker. A number of community groups and organisations have confirmed their attendance. Committee Chairs were reminded by Cllr Lester that they need to submit their reports to The Clerk.
116. For members to consider events for Platinum Jubilee weekend events
The events that were taking place in the Deepings had been advertised. Further discussions will be taking place regarding decorating the town, a motorcade, a parade and church service and maroons. All Councillors are invited to visit street parties and to volunteer to assist where possible over the 4- day weekend.
It was RESOLVED to set a budget of £5k for the Platinum Jubilee.
117. For members to consider purchasing waterproof gazebo and PA system for events
It was RESOLVED to purchase the waterproof gazebo and PA system for events.
118. For members to consider a Zoom account for holding virtual working parties
It was RESOLVED to subscribe to Zoom for holding virtual working party meetings when required.
119. For members to consider Xmas events for 2022
The Christmas Market will be held on Sunday 4 December to avoid clashing with neighbouring towns. Cllr Mrs Redshaw would be delighted to organise the Christmas tree festival at the Town Hall. A request for volunteers will be issued shortly as plans are progressed.
120. For members to forming a working party to review Council policies
The Clerk was requested to invite Councillors to form a working party group to review 4 or 5 policies at a time. Once the group has been formed these could be held via Zoom.
121. For members to discuss the Parliamentary Boundary Review – PR
Members acknowledged the review was taking place and that the Member of Parliament could change for Market Deeping.
122. For members to consider and discuss any points raised in the public session
It was RESOLVED to give the Lions £1250k in funding support for the Platinum Jubilee event.
123. Confidential/Personnel matters: Consideration to go in to Closed Session to discuss: Staff issues
There were no items to discuss.
124. To consider items for inclusion on the agenda items for next meeting of the Town Council, to be held at The Town Hall, Market Deeping on 11th May 2022.
There were no items put forward.
There being no other business, Cllr Lester, thanked all members for attending and declared the meeting closed at approximately 9.00 pm.
The next scheduled meeting of the Full Council will be held on Wednesday 11th May at 7.30pm at The Town Hall Market Deeping.