December 2022 Minutes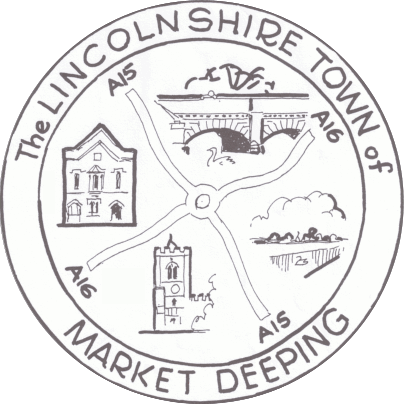 Market Deeping Town Council
Town Hall
Market Place
Market Deeping
PE6 8EA
Telephone: 01778 343170
Email: townclerk@marketdeeping-tc.gov.uk
www.market-deeping.parish-lincolnshire.gov.uk
Town Clerk: Mrs Gail Darnes
Minutes of the Meeting of Market Deeping Town Council held on Wednesday 14th December 2022 at 7.30pm at the Town Hall, Market Deeping
Present:
Cllr Lester (Chair)
Cllr Dr Byrd
Cllr Miss Collins
Cllr Brookes
Cllr Broughton
Cllr Wey
Cllr Mrs Redshaw
Cllr Neilson

The Clerk was also in attendance.
Cllr Lester welcomed everyone to the meeting.
A member of the public was present representing the Green School
Cllr Baxter reported on the various meetings he had attended.
Cllr Broughton reported on the various meetings he had attended.
There being no further business the public session was closed at 7.45 pm
113. Chairman's Welcome & Introductions
Cllr Lester welcomed members to the meeting.
114. Declarations of Interest under the Localism Act 2011
Declarations were made by Cllr Miss Collins in respect of the Youth Group and by Cllr Dr Byrd in respect of the library.
115. To note apologies and accept valid reason for Absence
Apologies for absence were received and accepted from Cllr Mrs Sked, Cllr Shelton and Cllr Mrs Jones.
117. Acceptance of minutes of a meeting held on 9 November 2022
Cllr Lester asked members if they were to accept the minutes of the meeting of 9 November 2022. It was RESOLVED with one abstention to accept the notes of the meeting as a true and accurate record.
118. Reports: Including reports from Committees and working groups: Christmas, Planning and Highways, DNP, Amenities and Open Spaces, Town Hall and Cemetery, Mayor's report and the Clerk's report
Christmas Market
Deepings Christmas Market: Sunday 4th December 2022
PLAN

REVIEW

1

Revised aim is to achieve a surplus - to support the Mayor's charity/s. Town to have a prosperous day

A surplus was achieved after the inclusion of all income plus sponsorship, and the deduction of all expenses –

Mayor's Charity to benefit.

2

Full-page advert in Advertiser 22nd/23rd September. Use Facebook and MDTC website from now

Advertiser used (rather costly) for full coverage and Facebook used for poster circulation. November I'dRBID also promoted the event free.

3

Approx 33 stalls (various) now booked in. Revised fees advertised on MDTC website:

Catering pitch: £75, Outdoor Market pitch = £25, Outdoor Charity pitch= £10, Indoor Craft pitch = £35)

Revised pitch fees were acceptable and seemed about right - we had an overall good uptake of approx. 50. Craft marquee was full and there was road/car park room for more stalls in future.

Everyone brought their own gazebo with them

4

Awaiting final catering bookings by end of October so we know how many vans and what sizes

Catering vans and the pubs all put on a good selection of food/drink throughout the day – no complaints from anyone about being blocked. All reported brisk business.

5

Taylor's Fair now booked; car park site location approved by Kevin Smith (Deepings Town Centre) Role handed over to Kurt

Car park site worked well for everyone else, though a bit squashed for Mr Taylor. Funfair moved in on Saturday evening after Bourne and able to exit easily. No traffic reports.

6

Request has gone out for all councillors to bring in tombola prizes and prizes for Grand Prize Draw

Thank you to everyone - we had over 200 Tombola prizes (a mix of adult and child) and the Draw had 3 cash prizes plus 4/5 drink prizes

7

Awaiting quote from Manor Marquees for 9m wide, marquee/staging. Advert out for performers. MC?

Manor Marquee price came in too high and we located Jon Dearden's mobile stage hire/MC who was excellent and booked for next year.

Performers throughout the day. Room for more.

8

Pauline has this in hand and will make all the necessary arrangements. To open on Weds 30th November

Tree Festival and foyer Memory Tree is/was lovely and well attended. Refreshments were very welcome during the day. Room for more trees.

9

Santa & Sleigh to be provided by Rotary and positioned on/near the disabled car parking spaces

Rotary liked the position and reported the 'most ever' 180 children to see Santa. Able to easily use the roadside electricity socket.

10

Bob to enquire whether Brenda is still willing. Other options to be considered if not available

Town Cryer not available – Jon Dearden and Wayne managed to make the announcements very well. More preparation needed next year.

11

Most shops will be open for business all day. The day to be declared 'Super Sunday Shopping'.

Most shops and cafes were open and reported good business throughout the day (including along the precinct). No one who was open was blocked in or obscured. No complaints at all.

12

Tree. Bob has this in hand – donating his own tree and making all arrangements for its relocation by 18th Nov

Christmas Tree went into position on schedule and lights fitted etc. Tree light-up all went to plan and appreciated by the crowd. Looks lovely

13

Celebrity for lights - still to be considered

No celebrity was available – the winner of the Grand Prize Draw pressed the button

14

Helpful offer of undercover space (heating etc) from the Iron Horse. This will house 16 craft stalls

The craft marquee worked really well and everyone enjoyed the heating, lighting, toilets and bar facilities. 16 spaces were allocated and we have 2 advance bookings for next year.

15

Road closure applied for. Scheduling/Marshalling to be discussed and agreed nearer the time

All went to plan plus the benefit of the '4x4 Response Team' gents who helped oversee the marshalling all day. A very smooth operation

16

Support -Briefing session to take place nearer the time

Toilets and bins were all well monitored and maintained throughout the day. Very clean area - no littering around the town just a small neat pile of cardboard that went in the morning.

17

Electrics to be considered and planned nearer the time when all stalls and positions are known

Very little requirement for electricity supply. Generators were brought in where needed. Leads were safely covered and no circuit 'tripping'. Performance stage had its own supply

18

St. Guthlac's church to be involved with events during the afternoon

Interactive Turn up and Take Part Nativity and Carols in the Market Place was well attended. Children all given star and torch lanyard - approx. 200. Not rehearsed so perhaps needs to be a bit shorter next time.

19

Bob has this in hand and will let off 5 rockets from the back of the Iron Horse as the tree lights go on

It was dry weather all day until light drizzle for the finale. 3 rockets let off from behind The Bull which gave a surprise and went well. Everyone dispersed safely and quickly before the stalls came down and traders left the area. The road re-opened a little earlier than planned

20

For the Children - to be considered and organised

No competition, but the opportunity to sing/dance and make props/take part in the Nativity

21

Establish a Grand Prize Draw. Raffle tickets in books of 5 to be sold during November and on the day

Prize Draw tickets available for three weeks and then on the day. Sold well but could have sold even more. Consider doing again next year. Some prizes donated or funded from ticket sales.

22

Include an area of the town car park for Christmas car boot sale (private household goods and toys only)

Permission to use the car park not able to be granted due to restricting access for others.

23

Include a model railway display by members of MD model railway club (in Front lounge of The Stage)

A small model display was installed which proved to be popular with visitors. Signage on the front would be helpful next year.

24

Include a 'Best dressed Shop Window' competition and Mayor to award the trophy/prizes

This decision was reconsidered and the competition not launched.

25

Secure a possible 'Green Room' offer for waiting performers and parents upstairs in The Square

Changing/waiting room secured at the Square and available if required. Not sure if it was used at all.

26

The Bull/ The Square/ Notty's/The Iron Horse/The Stage, all to have pavement seating for one day only

This was welcomed and chairs/tables available for use throughout the Christmas Market area, plus additional seating/small tables between the Food court area and the Performance area

27

Posters, banners, roadside signs, Facebook etc. will all be ready for installation by the start of November

All signage was ready and installed three weeks before the event. We will review the size and designs for better visibility next year.

Residents and retailer also all informed by letter

28

Dress code theme for everyone is Christmas Jumpers/Christmas hats

Hats available and worn. All looked very Christmassy

29

A map of key locations will be produced to ensure everyone knows what and where it is all taking place

Location maps were draw up and used by volunteers to locate the stalls

30

First Aid station will be the Clerk's Office. St. John's Ambulance team have been booked

Two members of St. John's Ambulance Team attended all day and reported no incidents
From Deputy Clerk's emails: As discussed here are some comments received:

• Please pass on my thanks to everyone concerned for a great time.
• All the staff on the ground, from those in the marquee, to those outside dealing with access and safety were brilliant, and very helpful.
• It was the best organised craft event I have been to, and the location and facilities were perfect.
• Please add me to the list of stall holders for next year's event and email me the relevant paperwork as and when appropriate.
• Many many thanks to you all.
• What a great day yesterday was! I think the craft market really worked in the marquee, we had so many lovely comments.
• A great day yesterday.
• Lots of kids came to see Santa. Amazing support from the people of Deeping.
• Congratulations on fantastic event.
• Thank you very much for the great Christmas Market

Stamford Mercury News report has been circulated and is in Friday 9th December edition
Financial Report
Expected income £4,799.50
Expected expenditure £3,079.50
Expected surplus income £1,720.00
The Mayor's tombola took £459.50 and the raffle took £775 before expenses.
It was RESOLVED to make a contribution to Community 4 x 4 charity of £150.
It was RESOLVED to make a contribution of around £1,700.00 (depending on the final bills received etc.) to The Deeping's men's group charity.
Planning and Highways
The Clerk explained that the minutes of the meeting held on 7th December had not been prepared but that they would be sent to Cllr Brookes asap.
Deepings Neighbourhood Plan (DNP)
The meeting between SKDC and DNP took place on 20 October 2022. Attendees included representatives from SKDC, Cllr Shelton, Cllr Dr Byrd and Cllr Mrs Shinkins-Hoppe (DSJ PC).
There were other meetings held on 7.11.22 and 21.11.22.
The Rambler Society wish to donate a public bench to The Deepings. The DNP are considering 7 potential locations for it on The Green Walk.
DNP submitted responses to the New River Retail/Aldi proposal and also to the Deepings Leisure Centre withdrawal.
Amenities and Open Spaces
There were no updates.
Town Hall and Cemetery
The latest meeting had taken place earlier in the evening. Cllr Miss Collins reported that Precept requirements for 2023/24 were agreed.
The Cemetery is looking good
Finance and Personnel
Precept planning has been taking place and the proposed increase is 0%.
Mayoral Diary
The Mayor has attended:
The Remembrance parade on 13th November 2022.
The Closing of the Remembrance gardens on 20th November 2022
The Christmas market on 4th December 2022
The Deputy Mayor has attended:
The Remembrance parade on 13th November 2022.
The Closing of the Remembrance gardens on 20th November 2022
Ffeoofees – 24.11.22
The Christmas market on 4th December 2022
SKDC Christmas lunch – 8.12.22
Clerk's Report – 14 December 2022
The Christmas market took place on Sunday 4 December.There were 29 outdoor stalls and 16 indoor.
The tree festival and memory tree in the Town Hall Chambers were also well received.
The event was well attended and some lovely feedback has been received.
The lights around the tree on the roundabout have been replaced.
The Remembrance parade took place on 13 November 2022.It was oversubscribed and will need to be reviewed for 2023.
The closing of the Remembrance Gardens took place on 20 November 2022.
The Poppy appeal in the Town Hall raised £74.58
The replacement equipment has arrived from Wickstead and will be fitted by the park keepers in due course.
83. Correspondence to be noted and resolved upon
Correspondence to be Noted – Received up to 14th December 2022

No.

Received from

Date Received

Subject

Committee Response

1.

LALC

14.11.22

LALC Enews

Noted

2.

Deeping's school

29.11.22

Invitation to Deeping's school 14.12.22

Noted

3.

LALC

28.11.22

LALC Enews

Noted

4.

Deeping's school news

25.11.22

Weekly newsletter

Noted

5.

LVET org

12.12.22

Funding for communities

Noted

6.

PCSO

12.12.22

Monthly report for December

Noted

7.

NALC

12.12.22

Open letter to Councils

Noted

8.

LCC

13.12.22

Public notice re 40mph on Towngate East

Noted

9.

LALC

12.12.22

LALC Enews

Noted

Correspondence to be Acted Upon – Received up to 14th December 2022

No.

Received from

Date Received

Subject

Committee Response

2.

St Guthlac's church and Scouts

30.11.22

Remembrance parade 2023

To be discussed with St Guthlac's church nearer the time

3.

Green school

28.11.22

Grant aid application £500

To be discussed later
119. Council Finances:
a) Income & Expenditure by Cost Centre
Members had received a copy of the Omega report prior to the meeting. Cllr Lester asked if there were any further questions. There were none.
b) Accounts to be paid
It was RESOLVED unanimously that the council pay its bills for December 2022. See appendix A.

The Clerk highlighted that interest of around £650 per month is being received from the money invested in the Public Sector Deposit account.
c) Review of Council finances
Members had received a copy of the Omega report prior to the meeting. Cllr Lester asked if there were any further questions. There were none.
d) For members to consider the bank reconciliation and report showing current expenditure against the adopted budget for 2022/23
Members had received a copy of the Detailed Income and expenditure by budget heading report prior to the meeting. This shows the percentage expenditure against the adopted budget for 2022/23. Cllr Lester asked whether there were any concerns. There were none.
e) For members to review EMR 324 to be allocated against Admin budget for 2023/4
It was RESOLVED unanimously allocate £20,000 from EMR 324 against Clerks salaries/Tax/NI and pension within the Administration budget.
120. For members to receive a debrief following the meeting with the Deepings Neighbourhood Committee and South Kesteven District Council
Cllr Dr Byrd reported that the meeting had taken place and that the meeting notes had been prepared but were not yet agreed. Terms of reference are to be decided next week. These will be circulated in due course.
It was agreed that the DNP will receive pre-planning information from SKDC to help form an idea of what would be acceptable to the people of The Deepings.
The SKDC Officers were taken on a walking tour and areas of work which hadn't been completed were highlighted.
Cllr Wey left the meeting at 8.30pm.
121. For members to consider plans for Carols around the tree event on 20.12.22
A discussion took place regarding plans for the Carols around the tree. The Clerk said that Revd. George had been 'booked' and that adverts had been placed on Facebook.
It was decided that there would be no mulled wine and mince pies on this occasion as it was understood that a pub would be selling these.
The Clerk was asked to liaise with the park Keepers regarding providing the PA system and a microphone.
122. For members to consider the request by Deepings Community library and the Deepings Youth Group to be included in the precept for 2023/24.
It was RESOLVED to include provision for the Deeping's library of £6,000 and the Deeping's Youth Group of £6,000.
123. For members to consider an application for Grant Aid from The Green School
It was RESOLVED unanimously to make a grant aid payment of £500 to The Green School from Grants 4091 budget code.
124. For members to ratify the decision made Planning and Highways committee to continue the Urban Highway Grass Cutting agreement with LCC for 2023/24
It was RESOLVED to continue the Urban Highway Grass Cutting agreement with EnvironmentSK for 2023/24. The Clerk was instructed to sign and return the agreement.
125. For members to consider appointing a speed awareness Champion
As there were no volunteers for the role, it was RESOLVED that Cllr Lester would email all Councillors asking for a volunteer.
126. For members to consider and discuss any points raised in the public session
There were none.
127.Personnel Matters: Consideration to go into Closed Session to discuss: Staff Issues
A discussion of a confidential nature took place.
128. To consider items for inclusion on the agenda items for next meeting of the Town Council, to be held at The Town Hall, Market Deeping on 11 January 2023
Cllr Byrd suggested that events should be become the responsibility of a committee to avoid extra meetings for all. The Clerk was requested to include this as an item on the next agenda.

There being no other business Cllr Lester thanked everyone for their attendance and the meeting was declared closed at 9.05 pm.
The next scheduled meeting of the Full Council will be held on Wednesday 11th January 2023 at 7.30pm in the Town Hall, Market Place, Market Deeping.