March 2022 Minutes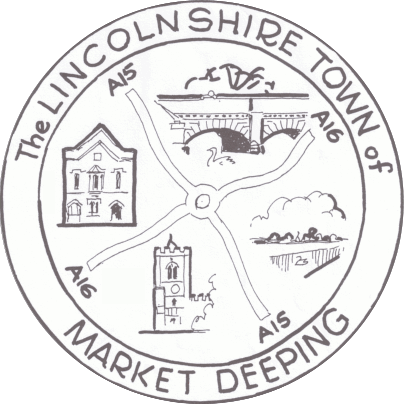 Market Deeping Town Council
Minutes of the Full Council Meeting of Market Deeping Town Council held on Wednesday 9TH March 2022 at 7.30pm at the Green School, Market Deeping
Present:
Cllr Miss Collins
Cllr Mrs Redshaw
Cllr Neilson
Cllr Brookes
Cllr Shelton
Cllr Davis
Cllr Broughton
Cllr Lester
Cllr Mrs Redshaw
Cllr Dr Byrd
The Clerk and Deputy Clerk were also in attendance.
Cllr Lester welcomed everyone to the meeting and the Open Session commenced:
A member of the public gave a presentation requesting a memorial bench for a local resident who made an extraordinary contribution in The Deepings.
Cllr Baxter gave a detailed report on the various meetings he has attended.
Cllr Broughton reported on various committees and events attended. It was requested that the poor state of the tree on Black Prince Avenue is reported to SKDC.
There being no other business in the open session this was closed. The closed meeting commenced at 7.50 pm.
87. Chairman's Welcome & Introductions
Cllr Lester again welcomed members to the meeting.

88. Declarations of Interest under the Localism Act 2011
Cllr Lester asked if there were any declarations of interest, there were none.
89. To note apologies and accept valid reasons for absence
There were apologies from Cllr Mrs Sked and Cllr Miss Moran.
90. Acceptance of the minutes of a meeting held on 9th February 2022.
Cllr Lester asked members if they were to accept the minutes of the meeting of 9th February 2022.

It was RESOLVED unanimously to accept the notes of the meeting as a true and accurate record. The Chairman signed the minutes.

91. Reports: Including reports from Planning and Highways, Deepings Neighbourhood plan, Amenities and Open Spaces, Town Hall and Cemetery, Finance and Personnel, Mayor's Diary and the Clerk's report.
Deepings Neighbourhood plan
Allison homes has been in contact regarding change of use for a site. There is an online consultation taking place. In the local plan held by SKDC it is a commercial site. Their proposal is for 59 housing units. DS has organised a meeting through the Implementation, monitoring and review process of the Neighbourhood plan with Market Deeping and Deeping St James Town Council.
New River Retail Investment Trust will be opposing the Lidl development. They want an Aldi in the Town Centre and will be quoting the Deeping Neighbourhood Plan in their objections
Planning & Highways
The bus shelter quote from Externiture will be accepted subject to the quote still being valid and planning permission will need to be sought.
Mayoral diary
The Mayor attended The Mayor of Stamford Town Council's Civic dinner on Saturday 5th March 2022.
Clerk's Report
9Th March 2022
An email of resignation has been received from Councillor Dolan dated 27.2.2022.SKDC have advised that a notice of vacancy must be published.10 electors can request an election, otherwise a new Councillor can be co-opted. The vacancy has now been advertised
The NKDC tree officer will be visiting to produce a report on Market Deeping Town Council's trees during week comm. 7.3.22. The trees were inspected 9.3.22
The Woodland Trust have delivered 105 small saplings, these have been placed in sand to protect them prior to planting.
Treescape have planting 20 trees, these are larger more established trees.The dead trees on Riverside Park have been removed.
All the appliances in the Town Hall have been PAC tested.
The vicar has been booked for the Commonwealth Day service to be held outside The Town Hall on 14 March 2022 at 10am.
Preparations are being made by The Clerk for the End of year financial closedown which is taking place via Teams all day on 7.5.2022
The fire extinguishers at the Town Hall and Park Keepers building have all been tested
A new monitor has been installed in the Office.
The Clerks are learning the new software provided by Rialtas to record all cemetery information.
92. Correspondence to be noted and resolved upon
Members had received a copy of the correspondence prior to the meeting.
Correspondence to be Noted – Received up to 9th March 2022

No.

Received from

Date Received

Subject

Committee Response

1.

Govt events

17.2.22

Public Sector Estates Conference 28.4.22

Noted

2.

Mary Freeland

15.2.22

Offer to support local events

Noted

3.

LALC

16.2.22

e-News 15.2.22

Noted

4.

SKDC

16.2.22

Consultation on Leisure Centre. Webinar to be held 21.2.22

Noted

5

LALC

22.2.22

e-News 22.2.22

Noted

6

NALC

28.2.22

Chief Exec bulletin

Noted

7.

NALC

1.3.22

Working to make communities safer

Noted

8.

LALC

1.3.22

e-News 1.3.22

Noted

9

RSN

2.3.22

Rural services funding network newsletter

Noted

10

NHS estates

2.3.22

Funded seminar places

Noted

11.

PCSO

4.3.22

PCSO report March

Noted

12.

NALC

4.3.22

Chief Exec's bulletin

Noted

13.

Clerk

9.3.22

To note revised date of Finance and Personnel meeting on 30.3.22

Noted
Correspondence to be Acted Upon – Received up to 9th March 2022

No.

Received from

Date Received

Subject

Committee Response

1.

UPP broadband

15.2.22

Looking for sponsorship events. Elm tree purchase, plants, jubilee events etc.

Noted
93. Council Finances
a) Income & Expenditure by Cost Centre
b) Accounts to be paid
and
c) Council finance to 28/2/2022
There were no comments on the Omega report or Council finances to 28/02/22 and It was RESOLVED unanimously that the Council should pay its bills.
95. For members to consider a plaque to commemorate the Queen's Green Canopy project
It was RESOLVED that £300 - £500 should be allocated to spend on an Oak tree (8-10 ft) in Rectory Paddock. A plaque will also be placed to commemorate the Queens Platinum. The planting should take place between Oct 22 and March 23.
96. For members to discuss arrangements for Annual Town meeting – date Tuesday 19th April 2022
There has been no response from The Deeping's practice and SKDC have declined the invitation to attend the meeting. Cllr Shelton is to contact the Deeping's practice to chase up the request.
Committee Chairs were reminded by Cllr Lester that they need to submit their reports to The Clerk.
97. For members to consider events for Platinum Jubilee and Beacon lighting event
A discussion took place regarding decorating the town, a motorcade, a parade and church service and maroons. The flag will be flown from The Town Hall on 2nd June 2022.
A working party was formed to take forward the planning of events.
98. For members to receive an update regarding Digital Council
Cllr Lester stated that he was obtaining a quote to provide all IT services and broadband etc. through a central provider. The Clerk has provided information regarding our current requirements/provision and we are waiting for further information.
99. For members to consider forming a Xmas Committee to organise events
A discussion took place regarding volunteers. Cllr Mrs Redshaw said she was willing to organise the Christmas tree festival and to decorate the Town Hall as previously. Cllr Byrd agreed to take the planning of the Christmas Market forward. Cllr Lester stated that events could not take place if there were not enough volunteers.
100. For members to discuss signage in Market Deeping
Banners in a Conservation area need to be kept to below a certain height. The Council's policy for the Town Hall states that they should not be displayed for more than 3 weeks.
It was RESOLVED that other signage of concern within Market Deeping should be referred to SKDC for their action as the enforcement of signage within a Conservation area comes within their remit.
Cllr Redshaw reported that there was a map of The Deepings which had been placed in the town centre noticeboard. SKDC have been approached to provide an additional pointer which it is hoped will be placed on the existing sign post indicating the direction of Riverside shops (around the antiques centre).
101. For members to discuss placement of bench in memory of local resident
It was RESOLVED to accept the request for a bench on Riverside Park and the matter was referred to the Amenities and Open Spaces Committee for them to resolve where it is to be placed.
102. For members to approve the asset register for 2022/23
It was RESOLVED to refer the asset register to the next Finance and Personnel meeting to allow the Clerk to find out whether benches at Welland Gardens and Towngate are included.
103. For members to consider the appointment of Cllr Byrd to the Planning and Highways Committee
It was RESOLVED to appoint Cllr Byrd to the Planning and Highways Committee.
104. For members to consider and discuss any points raised in the public session
The matter of the bench was resolved at item 101 above.
105. Confidential/Personnel matters: Consideration to go in to Closed Session to discuss: Staff issues
It was RESOLVED unanimously to move into Closed Session to members of the press and public in accordance with the Public Bodies (Admission to Meetings) Act 1960, for members to discuss items that contained information of a confidential nature: Staff issues.
The Clerk reported that the Unions had now agreed pay increases for Council staff which were backdated to 1st April 2021 of 1.75%. The Clerk has calculated the back dated pay due to all staff.
It was then RESOLVED unanimously to come out of Closed Session.
106. To consider items for inclusion on the agenda items for next meeting of the Town Council, to be held at The Town Hall, Market Deeping on 13th April 2022.
Cllr Mrs Redshaw requested an Agenda item regarding Boundary Commission consultation in which South Holland and The Deepings become Stamford and Rutland.
There being no other business, Cllr Lester, thanked all members for attending and declared the meeting closed at approximately 9.20 pm.
The next scheduled meeting of the Full Council will be held on Wednesday 13th April at 7.30pm at The Town Hall Market Deeping.