F&PC July 2020 Minutes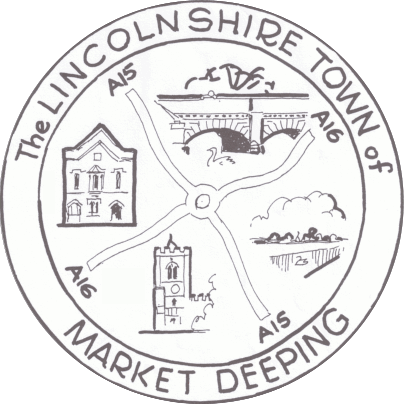 Finance and Personnel Committee
Minutes of a meeting held on Wednesday 22nd July 2020, held at 7.00pm,
Zoom code 827 5124 1891.
Cllr Yarham (Chairman ) presided over Cllrs Miss Moran and Brookes. The Clerk and deputy clerk were also in attendance.
01. Chairman's Welcome
Cllr Yarham welcomed the members to the meeting.
02. Apologies for Absence
No apologies were received. The clerk was asked to contact Cllr Broughton.
03. Declarations of Interest
None were declared.
04. Notes of minutes from the Finance & Personnel Committee meeting 27th November 2019
Cllr Yarham asked the committee if they were to accept the minutes of the meeting dated Wednesday 27th November 2019. It was proposed by Cllr Yarham, seconded by Cllr Miss Moran and Resolved unanimously that the minutes could be signed as a true and accurate record of the meeting. The minutes will be signed when safe to do so.
05. Clerk's Report
The Clerk provided a report prior to the meeting which included the following updates:
1. The clerk has contacted BT Business who have assisted with releasing some of the emails that were not being received in the office.
2. Training on using the new LCC website will be given on 5th August but neighbouring councils have had to employ IT assistance in transferring data from the old website to the new one. This will need to be done promptly to comply with publication standards for agendas/minutes etc. Councillors will need to decide how far transferred records should go back - the clerk's suggestion is to the beginning of 2020 with the public being able to contact the office if they wish to see older records.
3. The Town Hall has been fitted with hand sanitisers, floor markings and posters in accordance with government guidelines. A decision needs to be taken on when to open the office to the public and whether doors should remain closed and/or an appointment system used to avoid unnecessary social contact.
4. The clerk has spoken to VisionICT – they recommend waiting until we have confirmation of the web address of the new website as the emails and website have to be linked under a .gov domain for the government to allow provision of a .gov email address. The clerk advised that the quoted turnround time to approve a .gov email domain is 5 working days.
06. Correspondence
Received from

Date

Received

Subject

Committee Response

CCLA

various

Changes to the public sector deposit fund

yield rates (0.2061% latest).

Noted

Barclays

Jan 2020

If cash is paid in with a debit card it will be

cleared on the same day.

Noted

Barclays

May 2020

Interest rate reduction to 0.01%.

Noted

HR Support

April 2020

Amendment to contract: addition of bereavement leave for parents of minors and training to be given during a probation period must be stated.

Optional clause on notice periods to be

considered as agenda item 11.

Noted

LCC Pension Fund

Dec 2019

Employer's pension conts for 2020/21 to 2022/23 confirmed as 22.5% (up from

21.6%).

Noted
07. Omega report: Review of Admin budget
Members discussed future costs. Cllr Miss Moran advised members that although the Christmas Market was very unlikely to go ahead, the Christmas Carols and switching on of the lights could be combined as an outdoor event only, with a contribution made to St Guthlacs church for the continued support of the choir master. Mulled wine could be sold and any proceeds could then go to the Mayor's charity. Late night shopping could also be encouraged.
08. Review of Ear Marked Reserves
Cllr Yarham noted that the amounts held in 310 –General reserves, 338 –Play Equipment/Tractor replacement and 346 –wetpour, totalled £128,000, so amply sufficient to cover repairs to the surface of the play area. Cllr Yarham agreed to speak to members of the public who are concerned at the park not being open for use. The clerk will move EMR 349 to 347 –digital council, as agreed at November's meeting.
09. For members to agree the process required for purchases over £3000 in line with the Council's Financial Regulations
The clerk had provided members with extracts from the Standing Orders and the Financial Regulations prior to the meeting. Members agreed to discuss agenda items 9 and 10 in conjunction. See 10 below.
10. For members to consider amendments to the Committee's Terms of Reference to allow authority to spend
Members noted that the Council's financial regulations indicate that 'duly delegated' committees could be awarded spending powers and these spending powers are not detailed in the current Committee Terms of Reference. Cllr Yarham then suggested that Committees be allowed to spend up to £5000 of precepted budget only, without reference to the Full Council, and that the Full Council needed to trust its committees to make well informed decisions. This would then expedite works to be done and relieve the Full Council of duplicating effort, whilst observing due process. This structure is already set out in Financial Regulation 4.1. Cllr Brookes then asked where the £3000 indicated in agenda item 9 fitted in, and the clerk advised this is regarding the need for quotations to be provided as set out in Financial Regulation 11h. Cllr Brookes also noted that Fin Reg 4.1 referred to Revenue items and 4.6 to capital expenditure. It was then proposed by Cllr Yarham, and Resolved unanimously to allow committees to spend up to £5000 under condition that the funds are already Ear Marked or precepted for.
11. For members to consider an amendment to staff contracts as suggested by Personnel Advice and Solutions
The clerk read the suggested amendment regarding failure to complete a period of notice and members noted that an aggrieved employee could cause a great deal of damage and it may not be worth attempting to enforce this. The clerk advised members of the fidelity insurance included in the council's annual insurance policy. It was then proposed by Cllr Yarham and Resolved unanimously to include the suggested clause in the council's standard contract.
12. For members to receive reports from the internal auditor
The clerk had issued members with copies of the reports prior to the meeting. Sample transactions audited had all been handled correctly and members were satisfied with the reports. The clerk asked members if there were any questions and there were none.
13. For members to receive an update on the provision of Council email addresses
Following item 4 of the clerk's report above, the clerk will contact visionict as soon as the new website and training has been delivered.
14. Personnel –Consideration to go into Closed Session. To include Staff matters
It was proposed and unanimously Resolved to go into Closed Session to members of the press and public in accordance with the Public Bodies (Admission to Meetings) Act 1960, which included: staff matters. It was Resolved unanimously to discuss both Civic Officer duties and Park Keeper increments at the next Full Council meeting. It was then Resolved to come out of Closed Session.
The Chairman thanked all members for their attendance and declared the meeting closed at 7.47pm.
The next committee meeting is scheduled for Wednesday 23rd September at 7pm, zoom code and password to be issued with agendas.