F&PC March 2019 Minutes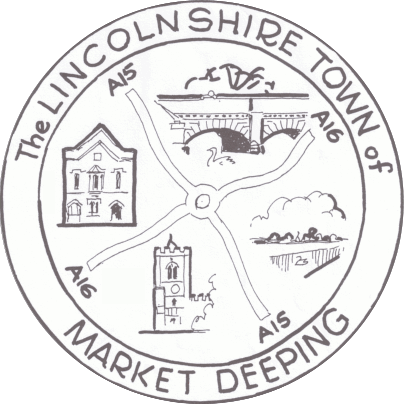 Finance and Personnel Committee
Minutes of a meeting held on Wednesday 27th March 2019, held at 7.00pm in the Town Hall, Market Deeping.
Cllr Shelton (Chairman) presided over Cllrs Brookes, Stephenson, Cllr Miss Collins and Miss Moran. The Clerk was also in attendance.
30. Chairman's Welcome
Cllr Shelton welcomed the members to the meeting
31. Apologies for Absence
Apologies for absence were received from Cllr Broughton
32. Declarations of Interest
None were declared.
33. Grant Aid applications – including presentations by applicants
Members considered an application from the Deepings Lions for £500 for the financial year 2019/20.
It was Resolved to put this to Full Council in April for payment.
34. Notes of minutes from the Finance & Personnel Committee meeting 5th December 2018
Cllr Shelton asked the committee if they were to accept the minutes of the meeting dated Wednesday 5th December 2018. It was proposed by Cllr Shelton, seconded by Cllr Brookes and Resolved unanimously that the minutes could be signed as a true and accurate record of the meeting. The minutes were signed accordingly.
35. Clerk's Report
The Clerk provided a report prior to the meeting which included the following updates:
1. The Pensions regulator has advised that the minimum contributions for the People's pension scheme is increasing to 3% for employers and 5% for employees from 1st April. The Local government scheme contributions remain unaltered. This has been allowed for in salary calculations for the precept.
2. Following advice from Chris Moses, the clerk has updated contracts of employment and written to all employees stating that employees must join a pension scheme within one month of joining or opt out in writing.
3. Appraisals are due and will be completed in April – 2 members of the Personnel committee are needed to perform the clerk's appraisal and Cllrs Shelton and Stephenson volunteered to do this.
36. Correspondence
Correspondence F&P committee – 05th December

Date

Received

Subject

Committee Response

08/01/2019

Changes to the public sector deposit fund rates of

Noted

08/02/2019

08/03/2019

interest

05/12/18

Change of name of provider of B&CE (People's Pension)

Noted

11/01/2019

Peninsula offer of HR package

Rejected – it is more expensive than the service offered by Chris Moses and members are happy

with Chris Moses' service

Jan 2019

various 16/03/2019

Copy of correspondence received from Sir John Hayes regarding the closure of Barclays Bank

Noted

26/03/2019

Onecom broadband and telephone quote providing faster broadband speed, caller display and a time

stamp on phone messages

Members decided to refer this to Full Council after further

investigation
37. Review of Ear Marked Reserves
The clerk had provided members with a list of the ear marked reserves and advised that although reconciliation had not yet taken place for 2018/19 year end, it was estimated there would be approximately £36,000 to allocate. This was partly due to allotment acquisition and associated legal fees not having taken place as expected. The election budget had also not been needed. Members discussed this and it was proposed by Cllr Stephenson, seconded by Cllr Miss Collins and Resolved unanimously to allocate £15,000 to the Town Hall budget for costs arising from the purchase of the Town Hall, £15,000 to the AOS budget primarily for replacement of tractor and vehicle costs and updated playground equipment, and the remainder to legal fees for transactions due to take place in 2019/20 in respect of land purchases, Town Hall purchase and allotment purchase.
38. Council Finances
The Clerk had issued members with an update on Council Finances prior to the meeting. It was agreed to discuss this before deciding on ear marked reserves. Members were happy with the information provided.
39. Update on the year end closedown
The Clerk informed members that she had prepared preliminary reports for RBS and their specialist is due to visit to prepare the year end close down and to calculate figures for the Annual Governance return on 2nd May.
40. For members to consider and vote on a new photocopier contract
The clerk had provided members with a report on quotes from 5 different providers for the next 5 year contract. Members discussed costs and service implications and it was agreed to refer this to Full Council. Cllr Miss Moran offered to obtain a further quote from a Peterborough based company.
41 For members to receive reports from the internal auditor
The clerk had issued members with copies of the reports prior to the meeting. Sample transactions audited had all been handled correctly and members were satisfied with the reports. The clerk asked members if there were any questions and there were none.
42. For members to discuss the next stage in providing Council emails
Cllr Brookes informed members that he had investigated several providers following GDPR, and was now not sure how essential individual council email addresses were. The clerk was asked to contact
LALC to establish how strongly this is recommended, and the reasons why, and report back.
43. Personnel – Consideration to go into Closed Session. To include Staff matters
It was proposed by Cllr Shelton, seconded by Cllr Brookes and unanimously Resolved to go into Closed Session to members of the press and public in accordance with the Public Bodies (Admission to Meetings) Act 1960, which included: staff matters. It was then unanimously Resolved to come out of Closed Session.
The Chairman thanked all members for their attendance and input to the meeting and declared the meeting closed at 8.31pm.
The next committee meeting is scheduled for Wednesday July 24th 2019 at 7pm in the Town Hall chambers.